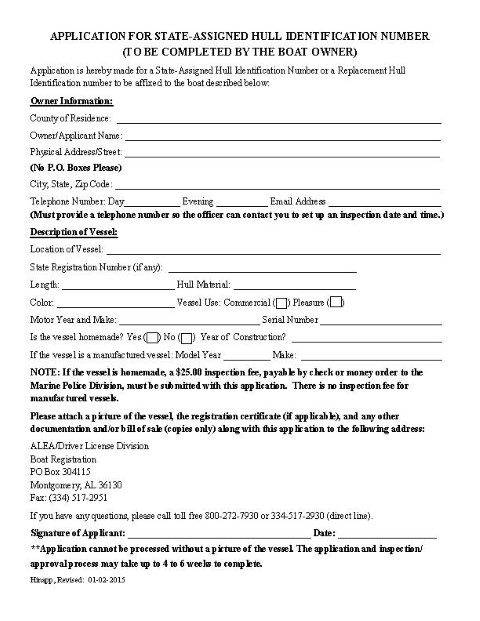 You will be able to download the PDF version of the Alabama Application for Hull ID Number immediately. All of our legal forms are available for download FREE for up to seven days. Click the "Free Downloads For 7 Days" button below to get started.
THIS DOWNLOAD IS FREE. 
DO NOT EDIT THIS DOCUMENT. It is an official document that should be completed as is and should not be edited.
Access all of our legal forms FREE with our 7-day trial then $9.77/month. Cancel within 7 days and pay nothing.