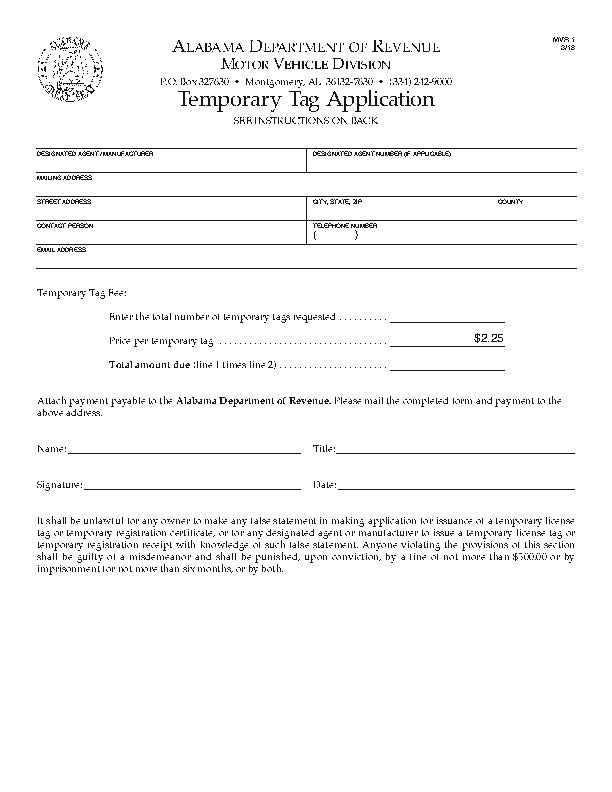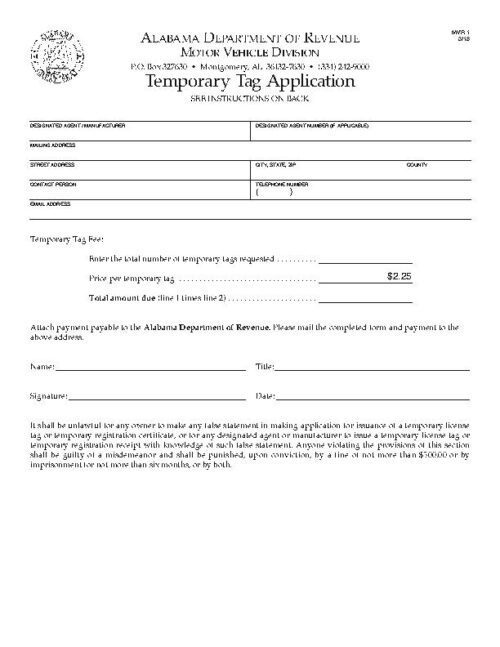 You will be able to download the PDF version of the Alabama Application for Temporary Tag immediately. You will be asked to enter your email address so we can send you a link to download the free file.
THIS DOWNLOAD IS FREE. For unlimited access to our PDF legal forms as well as the fillable PDFs, enroll in our monthly subscription plan.
DO NOT EDIT THIS DOCUMENT. It is an official document that should be completed as is and should not be edited.