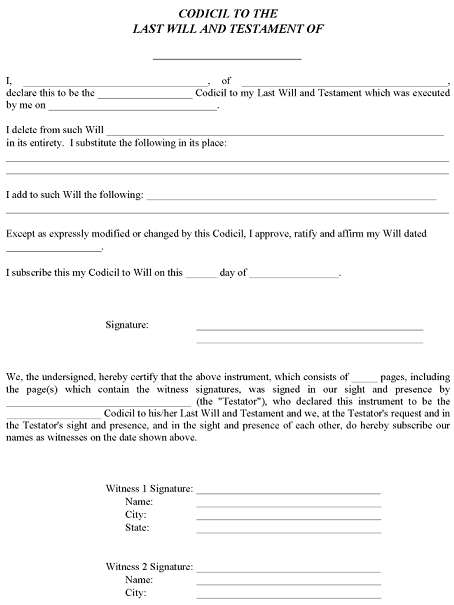 You will be able to download this Delaware Codicil To Will document immediately. You will be asked to enter your email address so we can send you a link to download the form. You can print the document as is and fill in the blanks or customize it.
This form generates a Codicil or amendment to a will. You cannot use it to create a new will from scratch. It is only to make modifications to an existing will.
This Word version of the Delaware Codicil To Will is FREE. For the PDF version of this document, visit our Delaware Codicil To Will – PDF page.
To customize this document using Microsoft Word or a similar editing program, here are a few tips:
Use a computer or laptop. The forms are rather difficult to use on a mobile device.
To delete a section, highlight it using your mouse, then delete it.
If you delete sections from the document and the sections are numbered, make sure your editing software correctly renumbered the sections.