The Health Care Power of Attorney Forms are recognized by all 50 states. Many states use different names such as Medical Power of Attorney, Health Care Proxy, Health Care Agent, and Health Care Representative. It is your responsibility to check with your state to determine if these or any legal form is legally adequate for your needs.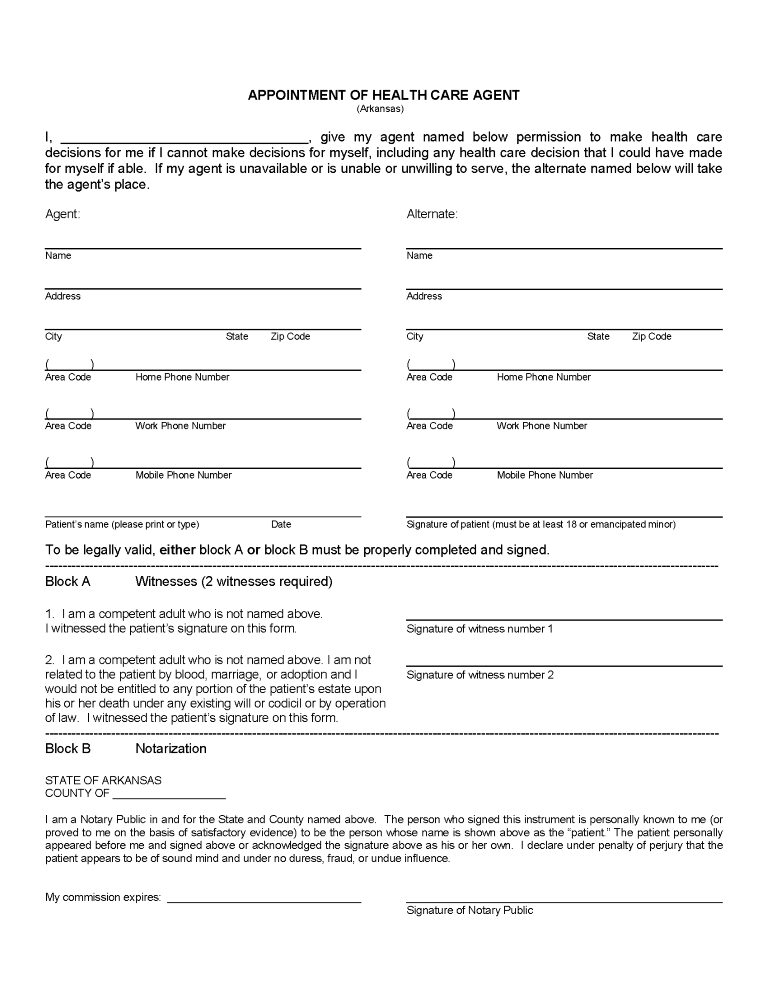 Most Health Care Power of Attorney forms are incredibly straightforward to complete on your own. The forms available for a few states are rather complex. When the time transpires, many of the time entailed will be evaluating ahead of time which preferences you want carried out if or. Do you wish to remain on life support machinery even if there is no brain function? Do you want health care staff endeavoring to revive you if you go into cardiac arrest? Do you wish to give away your organs and tissues after you've passed away? The absolute best time to make these determinations is when you're healthy and in a clear state of mind.
It is vital that you detail your health care choices to the individual you are delegating as your health care agent. The person positively needs to comprehend what your preferences are for as many conceivable situations as possible. Exactly how long do you wish to continue with life support before asking the doctor to discontinue life support? Do you have any fears of certain medical treatments or surgical procedures? Do you wish to breath on your own at all times or is a breathing device okay?
We proudly offer the totally free Health Care Power of Attorney forms in Microsoft Word as well as a free PDF form. A few could not be converted to Word and are available in PDF format only. The MS Word template will immediately download so examine the directory where records are saved on your computer or mobile device. The PDF will initiate in a new tab so you can print or download it.
The first two links below are for a generic Health Care Power of Attorney Form. If your state doesn't offer a specific form, you can use the form below.
WORD – Health Care Power of Attorney Form
PDF (fill-in-the-blanks) – Health Care Power of Attorney Form
Health Care Power of Attorney Forms By State
This Health Care Power of Attorney Forms in addition to most of the other legal instruments furnished on this online site are rendered "as is" with no limited or specific warranties. This includes, yet is not restrained to, warranty of merchantability or fitness for any type of kind of specific usage.
The Health Care Power of Attorney Forms were not produced by an attorney or law practice. If the instrument is legally proper for your criteria, it is your responsibility to determine. If required, you have to furthermore make specific that the form is completed filled out and additionally notarized and/or witnessed.
As a website visitor of this internet site, you assume all liability together with answerability for finalizing as well as employing this Health Care Power of Attorney form. We do not assume any legal duty or commitment for the exactitude or functionality of the legal form.
By downloading, printing, or implementing this Health Care Power of Attorney form, you acknowledge that we will not be held accountable for injuries or losses, whether absolute or indirect, deriving from the loss of use or loss of profits emerging from the application or implementation of the legal forms or the form templates supplied on this online site.
Will Forms — Trust Forms — Search For Legal Forms — Health Care Power of Attorney — Advance Directives — Personal Legal Forms — Business Legal Forms