California's legal system is one of the most user-friendly in the country. The same form is used for a divorce, separation, or annulment. The form can also be used whether or not the couple has minor children.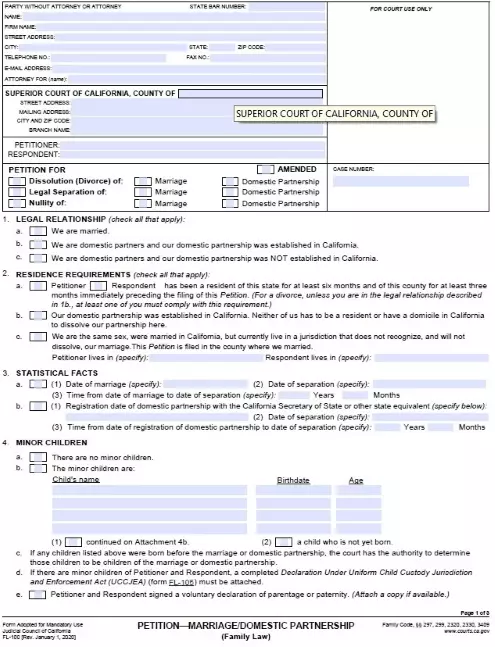 To file for divorce, separation, or annulment in the state of California, at least one of the partners must have resided in California for a minimum of six months and resided in the county where the petition is being filed for a minimum of three months.
The divorce forms to be filed in the state of California are:
If minor children are involved, you will need to file these additional forms:
The four steps of the divorce process include:
1) Start Your Case
2) Serve The Forms
3) Disclose Financial Information
4) Finish The Divorce (in one of four ways)
Feel like you need a divorce lawyer? Visit our Divorce Lawyers in California page.