A bill of sale documents the transfer of ownership of an item from one party to another, more specifically from the Seller to the Buyer. It also serves as a receipt or proof of sale. In most states a bill of sale is required to register a motor vehicle, boat, motorcycle, trailer, or any type of property that requires a title and/or certificate of registration.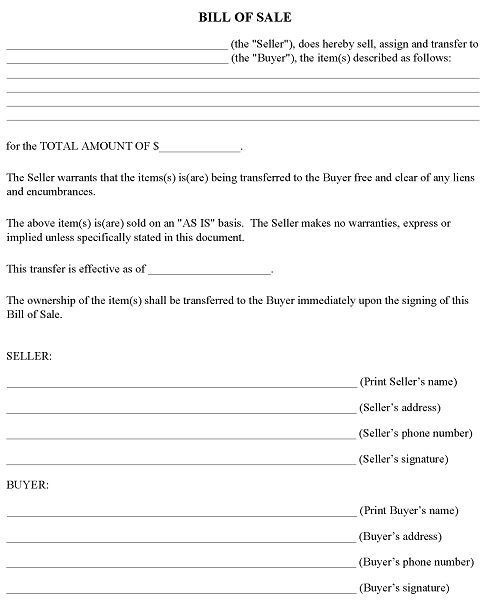 Our bill of sale forms are offered in both Word and PDF format . Either version can be downloaded and printed free of charge. Most of the PDFs are fillable, meaning you can type the information directly into the form. Fillable PDFs take all the guesswork out of which information goes on what line.
Searching For a Specific Bill of Sale Form? Search our site using the Google-enhanced search box below.
Bill of Sale Forms By Type
Bill of Sale Commonly Asked Questions