A LIVING WILL is a legal document that tells others what your personal choices are about end-of-life medical treatment. It outlines the procedures or medications you want, or don't want, to extend your life if you're unable to communicate with the doctors yourself. This could be because you are unconscious from an accident or other event, in a medically-induced coma, or perhaps had a stroke or heart attack and on life support.
Questions About Living Wills
---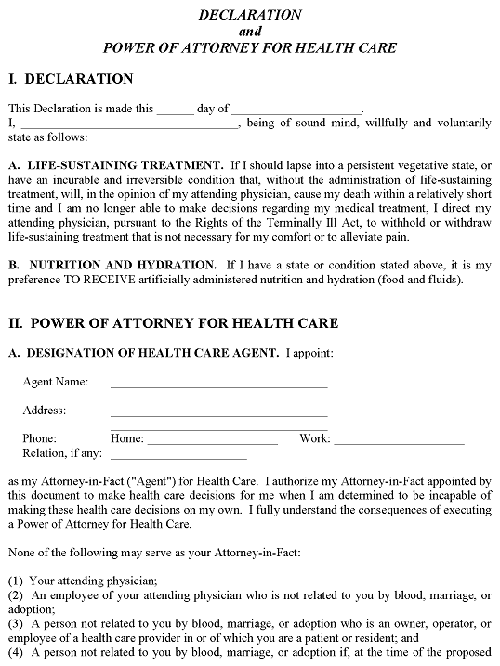 Living wills are different than medical power of attorney forms, although a living will often incorporates a power of attorney. A medical power of attorney appoints someone you trust to make medical decisions on your behalf, regardless of your physical or mental state. A living will is called different things from state to state. The term living will is sometimes used interchangeably with advance directive or advanced health care directive. Be sure to find out exactly which term is used in your state.
Living trusts are sometimes set up as conditions of a will. They may be created while the grantor is still alive. Grandparents might want to make distributions to their children and grandkids before they pass away. A living trust can also be created for the benefit of the grantor. A person might create a trust and receive regular payments for the rest of his or her life while financial benefits are also distributed to family members, friends, or charitable businesses.
Most of the living will forms are available in Microsoft Word and PDF. A few are available in PDF only. All of our living will forms were obtained from a recognized state health care organization or reputable health care institution. A few of the PDFs were created with weird formatting that we were unable to convert to Word.
Available Living Will Forms
Blank Printable Living Will Forms By State
Living Will Forms Free Printable
Medical Power of Attorney Form
Health Care Power of Attorney Form
Revocation of Living Will Form
Living Will Forms For All 50 States
Massachusetts Living Will Form
New Hampshire Living Will Form
North Carolina Living Will Form
South Carolina Living Will Form
West Virginia Living Will Form
---
---
Will Forms — Trust Forms — Search For Legal Forms — Printable Legal Forms — Advance Directives — Personal Legal Forms — Business Legal Forms