Rental and Lease Agreements cover a variety of personal and commercial properties as well as machinery and equipment. All of our Rental and Lease agreement forms can be modified to suit your needs. The forms were created in Microsoft Word or Adobe Acrobat. You can change the wording by deleting the old text and replacing it with your own. If a section or clause isn't appropriate for your needs, simply delete it.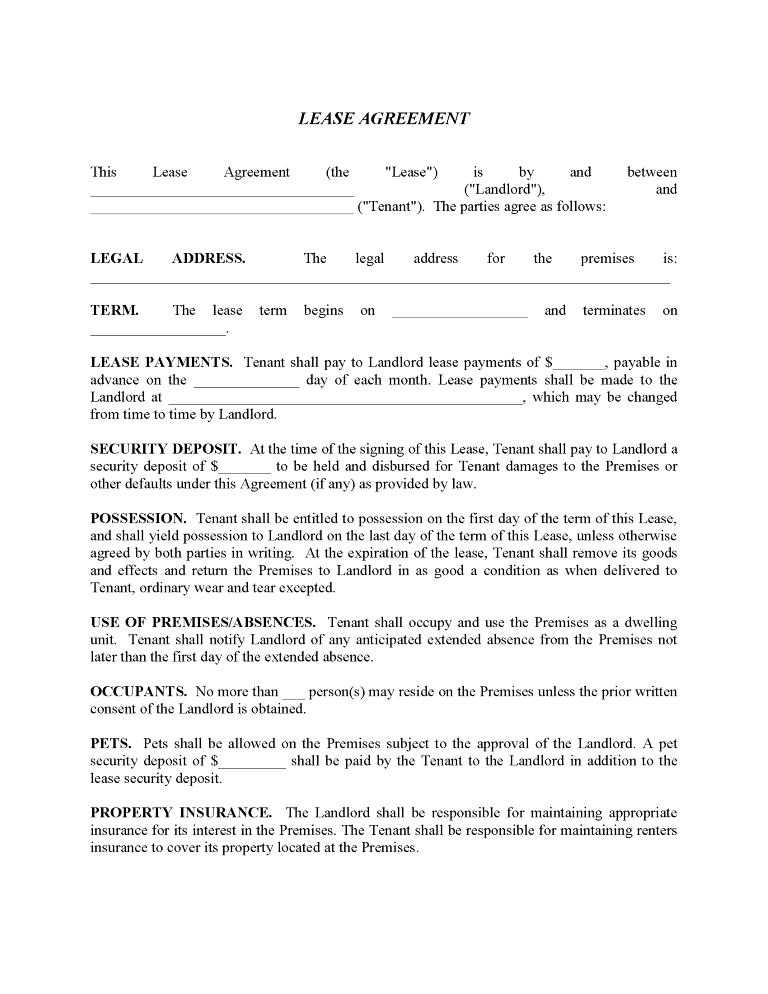 These Rental and Lease agreements can be used for both commercial and residential properties. If know how to use a basic word processing program like Word, you can customize any of the forms to cover anything and everything you'd like. Perhaps your rental unit has an indoor swimming pool that you'd specifically like to include the rental agreement.
Most states do not have specific wording that must be included in Rental and Lease agreements. Real estate, automobiles, equipment, and other personal property belong exclusively to the owner. Within reason you establish the terms by which you'd like the lessee to agree. Many landlords love pets while others adamantly prohibit them. Be sure to check with local officials to determine if any specific wording or clauses must be included in the lease agreement.
Below are the Rental agreement forms we have available. Click the name of the form you'd like to download.
Commercial Property Lease Agreement
Commercial Property Rental Agreement
Hair Salon Booth Rental Agreement
Late Lease Payment Notice Form
Nail Salon Booth Rental Agreement
Residential Lease Agreement – No Pets
Residential Lease Agreement – Pets Allowed
Residential Rental Agreement – No Pets
Vacation Home Rental Agreement
Will Forms — Trust Forms — Search For Legal Forms — Printable Legal Forms — Advance Directives — Personal Legal Forms — Business Legal Forms