Washington Living Trust Amendment Form – This document can be used to make a change or amendment to a living trust that you previously established. Only the original grantor of the trust can amend it.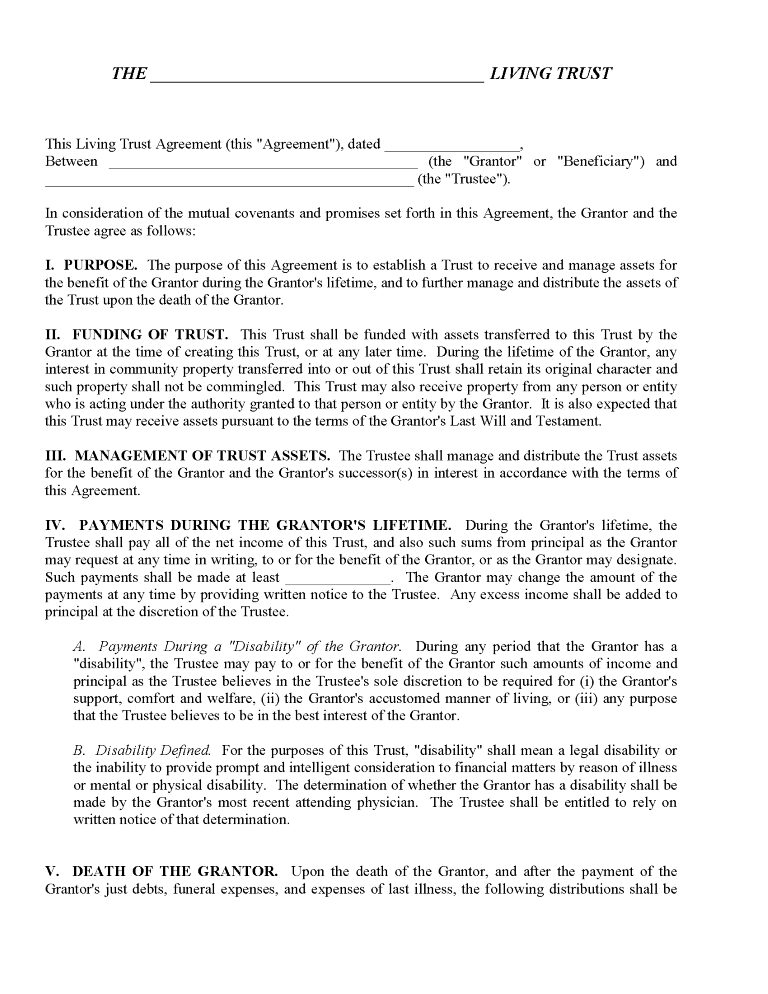 Washington Declaration of Trust Form – This form is used to create a new trust. The trust is revocable and can be cancelled by the original grantor at any time before his or her death.
Washington Joint Living Trust Form – This legal document can be executed by two persons to create a living trust. Although the form is worded for a husband and wife, it can be changed using the appropriate editing software. The persons creating the trust do not need to be husband and wife.
Washington Revocable Living Trust Form – Use the form is create a new living trust that can be revoked at any time by the original grantor. A living trust cannot be revoked or terminated once the original grantor dies.
Washington Revocation of Living Trust Form – This is one of the easiest legal forms we offer. It is used to terminate or revoke a living trust. The trust cannot be revoked once the original grantor has passed away.
Washington Revocation of Trust Form – Revoking a trust is simple. Only the original grantor or grantors can revoke the trust. In the case of a joint trust, the original declaration of trust should specify whether revocation requires can be achieved by a single grantor or if it requires all of the original grantors to consent to the termination.